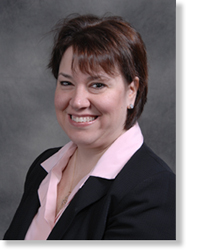 Brown & Associates, Legal Nurse Consulting helps attorneys win their cases by uncovering the crucial facts. You are probably asking, "How on earth do you do that?" or "How did you get involved with that?" That's easy, all of my previous experience and more than seventeen years in Nursing have lead me to where I am today.
I always had a wonderful Nursing career. I have always been "detail oriented, a go-getter, an over achiever, a perfectionist, and a type "A" personality." In other words, someone that always knew what they wanted and went after it. This is not such a bad thing if it's something that I can continue to apply so that you, my Attorney clients, win their cases.
Five short years after receiving my Bachelor of Science, Nursing degree, I received my Master of Science, Nursing degree. I transitioned from a staff Nurse to an Assistant Nurse Manager, and eventually to the role of a Nurse Manager where I practiced for the next 12 years. As a result of being both a bedside Nurse and Nurse Manager, I was able to see the "big picture." I understood the importance of policies and procedures, but also saw the reality of nursing and what challenges Nurses faced on a day-to-day basis. I was a great Nurse clinically, as I was often told, but I also knew that I turned out to be a fantastic Nurse Manager. I loved every aspect of the details, especially with following up on patient complaints, incidents, or occurrences. I loved finding that one piece of information that "proved" what I was looking for. That "Ah ha moment" was such a rewarding experience and gave me such a high. So, I took the next step and turned my passion of both Nursing and details into Brown & Associates, Legal Nurse Consulting.
Today, I still feel that "high" as I continue to uncover those important facts that help attorneys win their cases. I'm usually sent piles of medical records, some of which can spread over a period of 4-5 years, and asked to make sense of it all. No problem! I see this as a challenge and eagerly work to get to the bottom of it all. I often provide the "cliff note" version of the medical record so the attorney can read and understand it, then present a compelling case, and win their case. My role is not only the Legal Nurse Consultant, but the Attorney's partner. I want the win just as much, if not more than the Attorney. To me, it's like finding the missing piece of the puzzle. To be able to find that one piece of information that might tip the case in our favor is exhilarating. I am so confident that my seventeen years of knowledge translates to power that you can use to either settle or win your case, that I personally guarantee the work that I have completed.
Don't let the details overwhelm you! Call Brown & Associates Legal Nurse Consulting, the experts in nursing related issues. We give you piece of mind by focusing on the nursing issues so you can stay focused on the laws.